Our Dual Sustainability & Finance DNA
Ksapa is grounded in a dual Sustainable Development and Finance DNA. We work with companies and investors to combine value creation and socio-environmental and Human Rights impact. That way, our teams match recommendations for strategy and action plans to the specificities of your organization's ESG, CSR and positive impact issues.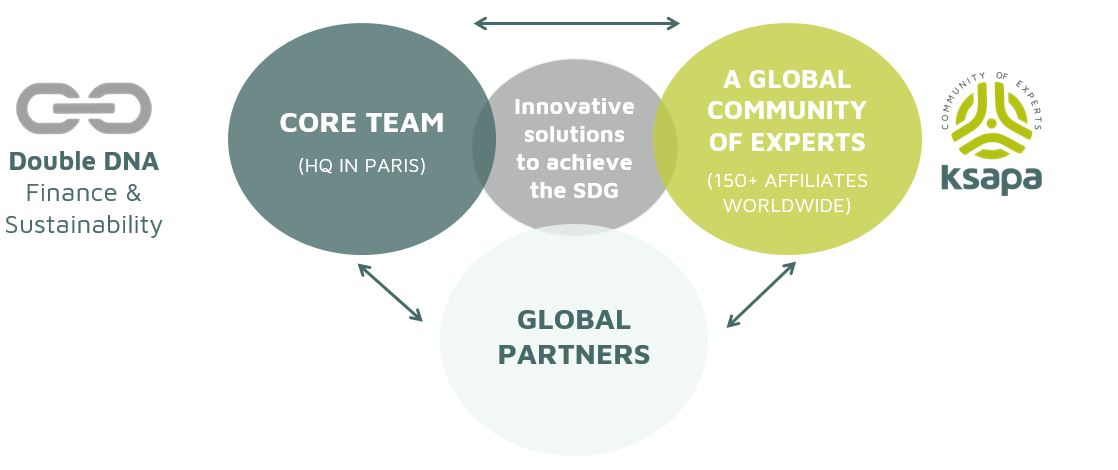 Key Service Offering
Aligning with the Green Taxonomy & SEC ESG Reporting Guidelines
Ksapa designed innovative methodologies to align with the European Green Taxonomy and other numerous reporting processes. Our teams adapt the support we provide to your organization's specific needs and timelines.
We indeed focus on the qualification of your organization's activities and their alignment with the Green Taxonomy. We also conduct ESG due diligence to ensure compliance with various standards and criteria. Finally, we support non-financial impact measurement and design the corresponding compliance strategies and corresponding roadmaps.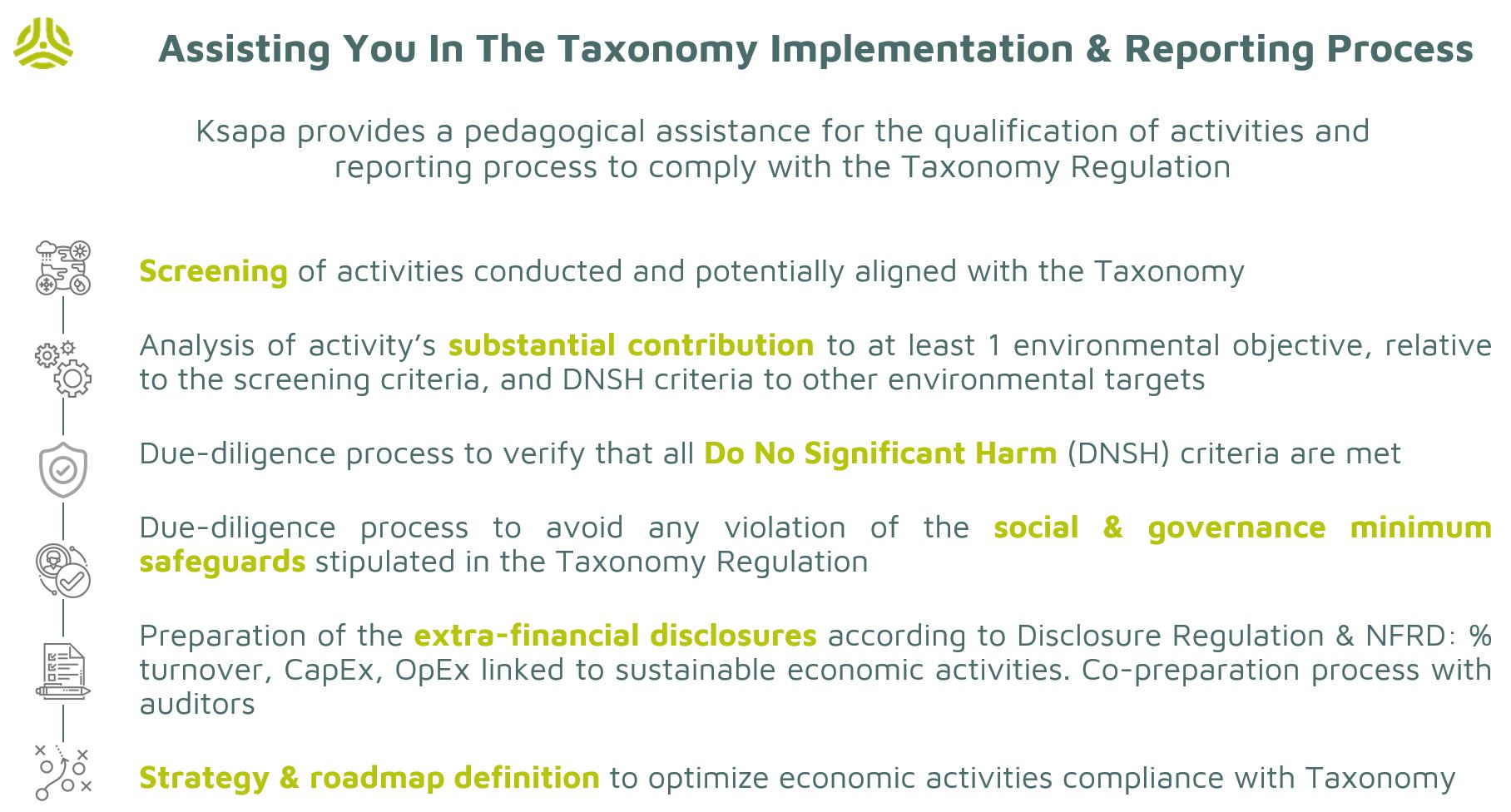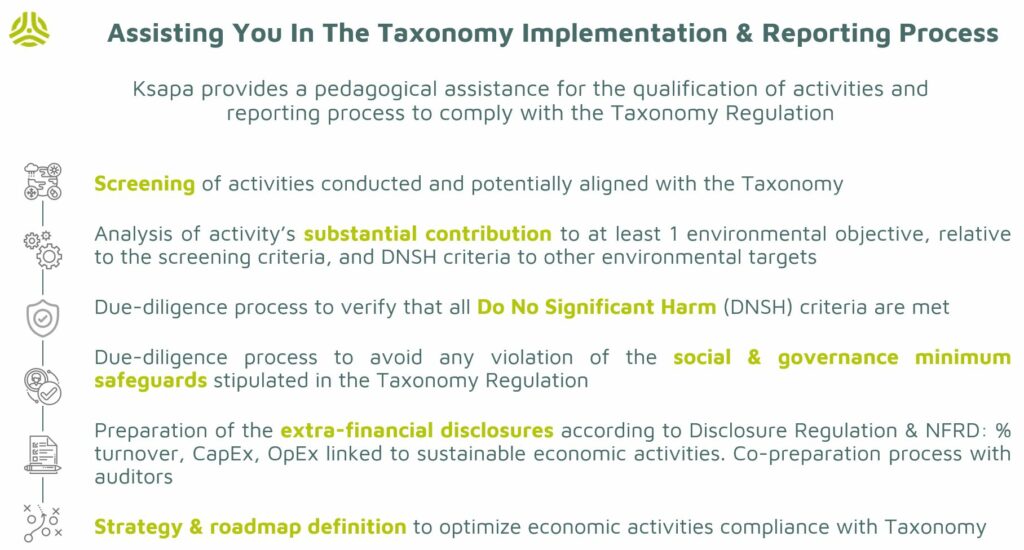 ESG | Impact Investment Strategy
Our dual DNA in finance and sustainability was forged by years of experience in asset management, international financial and legal structuring, investment policies, financial analyses and modeling as well as operational management.
This allows Ksapa's teams to rapidly approach your organization's specificities, both in the listed or unlisted universe. That way, we assist your teams with their ESG and impact strategizing as well as the corresponding organizational and digital integration efforts.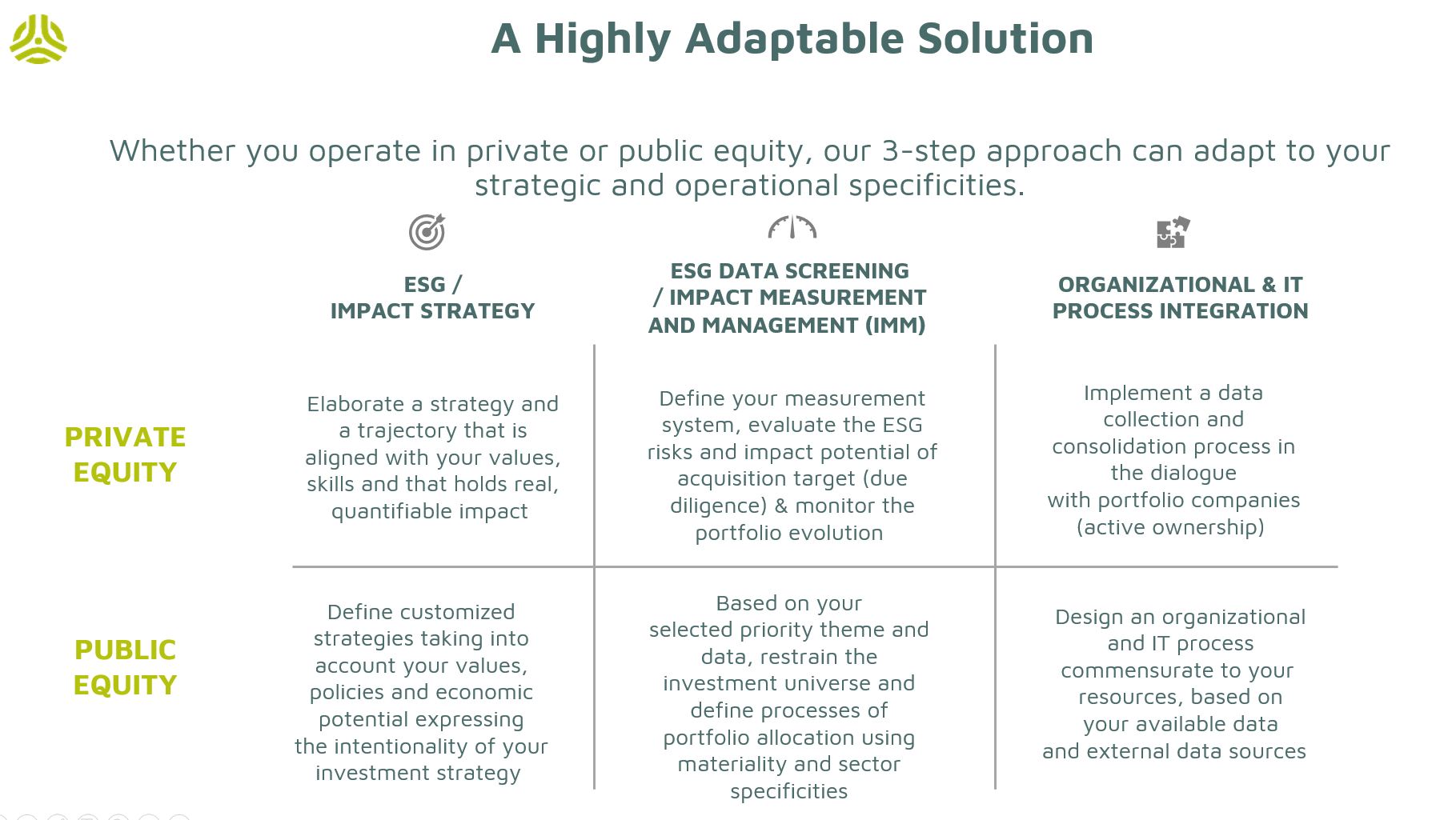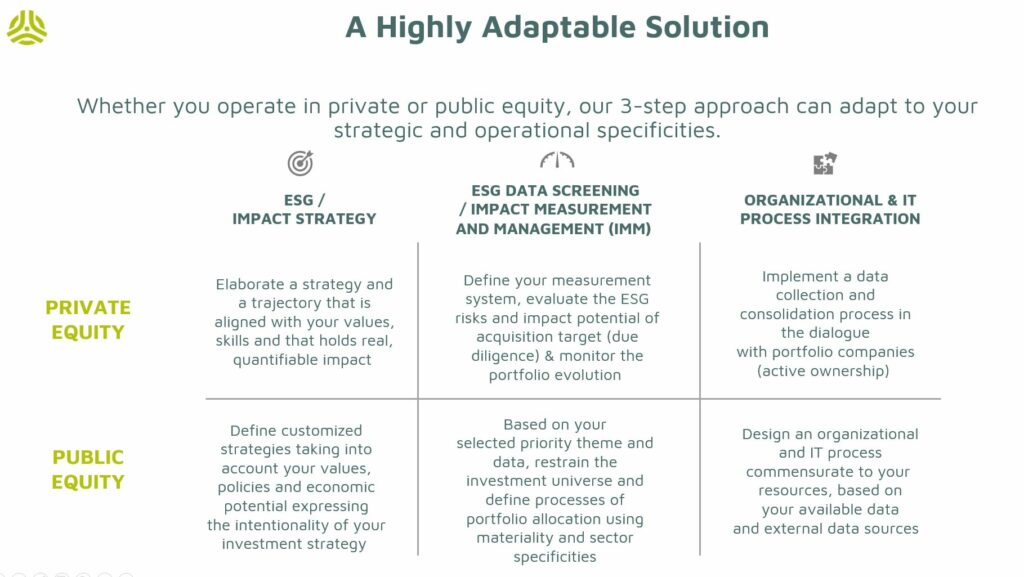 In essence, our teams deliver bold ESG policies and impact strategies to players across the entire investment value chain, in all the diversity of their investment activities.


Learn More On Sustainable Finance, Impact & ESG