What happens when customers start asking about child labor or other Human Rights issues in your supply chain? This blog reviews the cosmetic industry's glittery case of mica, a mineral with difficult traceably that is often mined using child labor.
We know three things at the start:
Complex problems in supply chains are common. They need to be addressed.
Companies face choices. Stay and work to ameliorate circumstances or leave.
Brand-led industries face the most pressure. Brands are flags that customers identify with, and they want to self-identify with "good" brands.
Unglamorous Issues in Mica Supply Chains
Mica is a mineral commonly used in cosmetics to add shimmer. It can be found in lipsticks, eyeshadow, nail polish, sunscreens, deodorants, shampoo and more. This year's trends in make-up include lots of glitter – and glitter means mica. The trend is not expected to reverse. The global cosmetic grade mica powder market is expected to grow steadily for at least the next five years.
Mica offers a wealth of industrial applications beyond cosmetics. It is uniquely fireproof, but also elastic and flexible, static to the action of water and even acids, and has a high electrical resistance. As such, it is used as a thermal or electrical insulator. It is also used as a filler, it conveys smooth uniformity; as an additive, it increases the durability and surface coverage of industrial greases. In the foundry and steel industry, mica is often used to coat iron and aluminum production castings.
However, much of the world's mica has an ingrained human rights problem. 25% of the world's mica comes from small illegal mines in Jharkhand and Bihar, India, where child labor is widespread. India isn't the only place that's known to be exploiting child labor in mica mines. It's also widespread in Madagascar, Peru, Brazil, Pakistan, Sri Lanka, and China.
1) Supply Chain Opacity
At the heart of the issue is supply chain transparency. Like many commodities, mica is often bought by intermediaries who mix the bought product with their own, making it difficult to trace the source. Unless a company has its own direct source to a mine, tracing the origin of their mica is difficult.
2) Prevalent Human Rights Issues
Consumers and workers' rights advocates are making noise about mica. In 2016 the issue entered mainstream media when The Guardian published an exposé on mica mining, notably referencing Jharkhand, where child labor is particularly prevalent. Since 2016, google searches for "mica child labor" went from negligible to regular spikes of interest, peaking in November 2019 when Terre des Hommes published a major report on mica. India's National Commission for Protection of Child Rights (NCPCR) followed up on the 2018 report, estimating some 5,000 children between six and 14 quit attending school to work across three mica mining sites in Jharkhand and Bihar.
This goes to show how children are pulled into working in various industries – not just mica – to supplement their parents' income as families enter dire circumstances, possibly exacerbated by the ongoing Covid-19 pandemic or more structural poverty. They often do so with their bare hands, incurring a heightened risk of injury compounded by prevalent respiratory infections. Specifically, tuberculosis and asthma
The solution to eradicating child labor in mica mines is complex. As such, it requires concerted action to address interwoven root causes. Working towards better livelihoods is certainly a good start, along with improving access to quality education, improved health and nutrition and institutional welfare support. There are also key environmental impacts attached to mining in general. There as well, sustainable mining practices support better living conditions. Mica, in short, is the ultimate case in point for industrial businesses to step up their Human Rights policies to end all forms of labor exploitation for children and communities at large.
3) Consumer Activism
Advocates ask consumers to only buy from cosmetic companies that don't use natural mica or that confirm they are only using ethically source mica. This pressure coincides with that of increased competition from the clean beauty movement. Although mica is a natural, non-toxic ingredient, most "clean cosmetic" companies avoid mica and position themselves as more ethical than those that continue to use it.
Demand for clean beauty products is growing, largely fueled by the dual value proposition of non-toxic and "more ethical". The value of the clean beauty market is expected to more than double in the next five years. The pressure on traditional cosmetic companies to sort out their mica supply or ditch mica arrives hand in hand with increased commercial pressure. Lesson? Supply chain issues may bump into other competitive issues.
The cosmetic industry buys about 18% of the world's mica. Paints, electronics, and construction all use more mica than cosmetics, yet consumers seem to be focused only on the cosmetic industry. Why? There are a few reasons. Cosmetics are personal purchases and are applied directly to the skin. Hence, consumers have more of personal relationship and often corresponding visceral and/or emotional response to issues concerning cosmetics than, say, paint or electronics. The key reason is brand. Cosmetics are brand-driven, and one eyeshadow can pretty much replace another one – except for the perceived brand value. Once paint is on the wall or automobile, no one remembers which brand was used. Electronic purchases may be brand decisions (just ask any Mac user), but mica is mostly applied in industrial electronics, not the type you have in your kitchen or home office.
Options for Corporates to Advance Responsible Mica
There are three options:
Stop using the product, in this case natural mica.
Engage in more transparent supply chains and attempt to source from ethical sources, understanding the limitations.
Work towards long lasting solutions to child labor.
Communicating to customers and investors which approach a company takes is paramount, especially for brand-led industries such as cosmetics.
Companies on their own call the shots for the first two options. However, the third option is often larger than what any one company can do alone. Companies join forces for a cross-industry collaboration and together support non-profits that work directly on the issue.
In the case of mica, companies such as Estée Lauder and L'Oréal joined with Human Rights non-profit Terres des Hommes in the Netherlands, together with representatives from the paint coatings industry to form the Responsible Mica Initiative (RMI), which now has almost 60 members.
The RMI focuses on three pillars of work: traceability and standards, community empowerment (in mining communities) and legal frameworks. The work has now expanded from India to now include Madagascar. The strengths of the RMI are common with most cross-industry, multi-sector approaches. It addresses the root of the problem. Companies are modeling taking responsibility and working towards transparency in an otherwise opaque supply chain. The inclusion of well well-known brands also gives gravitas to the multi-sector effort.
New Frontiers for Concerted Action Around Responsible Mica
Critics of the RMI argue points that are also common for cross-industry approaches. They take the position that corporate efforts are insufficient and that industry could play much larger role. Simply put: it's too little of an effort. Furthermore, other critics point out why use mica when alternatives are available that do not require mining?
The ultimate impact of likeminded collaborative initiatives will depend on a robust articulation of the following three key components :
Aligning stakeholder expectations (businesses, national and local institutions, regulators, standard-setters and trade-unions, local communities, ect.);
Developing and mainstreaming common sourcing and traceability tools to match stakeholder requirements and capabilities;
Actively promoting the sharing of relevant information between key Industrial players to facilitate benchmarking and a robust monitoring and disclosure of progress.
For that to actually work, sectorial collaboration hinges on concerted action on least 3 fronts, as outlined by Ksapa in a recent webinar on raw material sourcing :
Regulation and improvement of the regulatory framework in sourcing countries;
Certification development and scale-up to ensure practices are consistent throughout the supply chain, based on explicit social, environmental and ethical requirements (notably In terms of defining just what constitutes child labor);
Capacity-building to engage the most vulnerable workers and segments in a manner relevant to their specific needs. The goal is to build a common understanding of responsible practices expectations, thanks for the necessary skill transfer. That is precisely what Ksapa's in-house SUTTI digital suite stands for.
Conclusion
No simple solution exists for complex Human Rights (or environmental) issues in supply chains. A singular fix doesn't work. Every company with these types of issues in its supply chain needs to weigh the pros and cons of the 3 options: stop using the product, swap an "as ethical as possible" source; stay and become part of the solution over the long term.
One thing is certain: you can't ignore the issue and hope it goes away.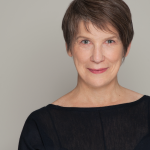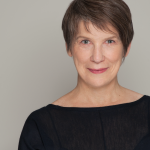 A sustainability pioneer. Founder of Osgood Consulting. Diane helps companies such as Virgin, DuPont and Dow build profits with purpose and material ESG performance.