Ksapa leads various programs engaging businesses and investors in concrete pathways, clarifying and mitigating human rights risks across their strategic and operational decisions. Forced labor is unequivocally unacceptable in business relations due to its inherent violation of fundamental human rights and responsible principles. It represents a blatant disregard for individuals' well-being, dignity, and freedom, exploiting them in a deeply coercive and often brutal manner. Such practices are incompatible with universally accepted norms, international labor standards, and legal frameworks that aim to protect human rights and ensure dignified work conditions. Businesses nowadays have a clear legal obligation to reject and actively combat forced labor. Here's a 3-step approach applicable to clearly signal and engage business partners meaningfully on these concrete issues with a concrete series points to check across the step by step engagement activities.
What Red Flag Can Generate Suspicion of Forced Labor in a Company?
Identifying potential red flags indicating forced labor in a company is crucial to ensure responsible practices. Here are several red flags that can generate suspicion of forced labor within a company:
Confiscation of Documents and Identification: If the company confiscates or withholds employees' passports, identification cards, or other important documents, it may indicate an attempt to control and restrict employees' freedom of movement.
Restricted Communication: Employees being prevented from freely communicating with colleagues, friends, or family members can be a sign of forced labor. This restriction can include limiting access to phones, email, or social media.
Isolated Living Conditions: If employees are required to live on-site and have restricted or monitored movements outside of working hours, this could be a sign of forced labor.
Excessive Working Hours and Inadequate Rest Breaks: Employers forcing employees to work excessively long hours without adequate rest breaks or time off can be a red flag. This is a violation of labor laws and can be an indicator of forced labor.
Physical or Psychological Abuse: Any form of physical or psychological abuse, coercion, threats, or intimidation towards employees is a serious red flag and should be thoroughly investigated.
Debt Bondage: If employees are forced to work to pay off debts to the employer or a third party, or if they are charged excessive recruitment fees that are deducted from their wages, it may constitute debt bondage.
Inadequate Compensation and Wage Withholding: Paying employees significantly below minimum wage or withholding wages for extended periods is a red flag for potential forced labor.
Lack of Freedom to Leave the Job: Employees being unable to leave the job, change employers, or terminate their employment contract without severe consequences may indicate forced labor or human trafficking.
Unsanitary or Unsafe Working Conditions: Conditions that endanger the health or safety of workers, such as lack of proper ventilation, safety equipment, or protective gear, may suggest a disregard for employee well-being and could be linked to forced labor.
Lack of Contracts or Vague Employment Agreements: The absence of clear and detailed employment contracts or contracts that are misleading or do not accurately reflect the terms and conditions of employment can be a red flag.
High Turnover Rates and Frequent New Hires: If a company has consistently high turnover rates and frequently hires new employees, it may be a sign that workers are leaving due to exploitative or abusive conditions.
Restricted Movement and Surveillance: Employees being closely monitored, restricted in their movements within the workplace, or under constant surveillance can be indicative of a controlling and potentially exploitative work environment.
Forced labor issues can occur anywhere globally, including in OECD economies benefiting from effective authorities. Suppose you suspect forced labor or any other forms of labor exploitation. In that case, it's first and foremost important to report your concerns to the appropriate authorities, such as labor rights organizations, local government labor departments, or law enforcement agencies. It is not always easy to report concerns and ask proper authorities to provide appropriate sanctions when operating with global operations and in challenging business environments. In this case, the concept of leverage remains key. Even with small influence, asking questions and engaging in the discussion ensures there is an effort to build alignment and contribute to shaping better practices.
How to Collect Convincing Evidence to Investigate and Address the Suspected Forced Labor Risks Likely Occurring Within a Business Partner Operations?
Investors and companies financing or exporting or importing products out of or into the US, the European Union, the UK, Canada, Australia, and other countries are increasingly subject to anti-forced labor legislation, and they will be asked to demonstrate that the products in question are tainted with forced labor.
These include requirements to conduct supply chain due diligence and report on how identified risks are addressed. There is no doubt that regulations are changing contractual obligations by driving companies to address forced labor risks in their supply chains. However, companies should avoid falling into the trap of legal compliance and instead have a holistic approach to dealing with forced labor risks. Here's a list of actions and requests you can make to the company to investigate and address the suspected forced labor:
Establish and apply due diligence procedures to identify any risks. Through several of its collaborative activities working with global investors, buyers and stakeholders, Ksapa developed pratical and open source concrete toolkits refering to the OECD responsible business conduct due diligence guidance to apply robust procedures.
Training the appropriate staff on the procedures and how to identify and investigate instances of forced labor.
Map out the full supply chain. There are multiple sources of data and insight to connect to properly cover supply chain including: insight, contextual data, inhouse data to be collected using simple tools the like mobile phones. Several providers are trying to sell their own tools being biaised in what really works. Ksapa can provide guidance in this regard.
Request for Company Policies and Procedures: Request copies of the company's policies related to labor, human rights, and fair treatment of employees.
Request for Employment Contracts and Agreements: Ask for copies of employment contracts and agreements signed by employees to review the terms and conditions of their employment.
Request for Payroll and Wage Records: Request payroll records and wage information to ensure compliance with minimum wage laws and verify if employees are being fairly compensated.
Request for Work Hours and Overtime Records: Ask for records of employees' work hours and overtime to ensure compliance with labor laws regarding working hours and overtime pay.
Request for Employee Testimonials or Interviews: Request to conduct confidential interviews with employees to gather information about their working conditions, treatment, and any concerns they might have regarding forced labor.
Request for Access to Facilities and Living Quarters: Ask for permission to visit and inspect the company's facilities, including employee living quarters, to assess the working and living conditions.
Request for Information on Recruitment Practices: Inquire about the company's recruitment practices, including details regarding recruitment agencies used, recruitment fees, and contracts with workers.
Request for Information on Health and Safety Measures: Inquire about the company's health and safety policies, procedures, and measures to ensure employees' safe working environment.
Request for Communication and Grievance Mechanisms: Ask for information on how employees can report grievances, concerns, or suspected violations anonymously and without fear of retaliation.
Request for Records of Training and Education: Request records of training programs related to human rights, labor laws, and forced labor prevention provided to employees.
Request for Audit or Investigation Participation: Request that an independent third-party audit or investigation be conducted to assess the company's compliance with labor laws and responsible labor practices.
Request for a Transparent Investigation Process: Request transparency in the investigation process, including regular updates on the progress of the investigation and the actions being taken to address the concerns.
Investors and companies are increasingly subject to legal litigation on these issues. Documenting red flags and efforts to lower red flags in active engagement with at-risk business partners.
How Can a Company Address Identified Forced Labor Risks Identified and Lower Red Flag Effectively?
When a business suspects forced labor in a business partner who is uncooperative and unwilling to share requested information, it's crucial to take alternative actions to ensure responsible business practices. Here are several steps and decisions that a business can make in such a scenario:
Suspend or Sever Business Relationship: Consider suspending or terminating the business relationship with the uncooperative partner pending a thorough investigation. This demonstrates a commitment to responsible standards and human rights. But this should be implemented in a responsible manner.
Engage Legal Counsel: Seek legal advice to explore potential legal actions or remedies against the uncooperative business partner, such as contractual clauses, breach of contract, or legal proceedings to obtain necessary information.
Conduct an Independent Investigation: Initiate an independent investigation using external auditors or investigators to gather the required information about the suspected forced labor independently of the uncooperative partner.
Engage with Human Rights Organizations: Collaborate with human rights organizations or NGOs specializing in labor rights to gather information, share concerns, and seek guidance on appropriate actions.
Engage with Industry Associations: Report the suspected forced labor situation to relevant industry associations or bodies to seek their assistance and explore collective actions within the industry.
Publicly Address the Issue: Consider making a public statement expressing concern about the suspected forced labor issue, the steps being taken to investigate, and the commitment to rectify the situation in line with the company's values.
Engage with Local Authorities: Report the suspected forced labor situation to appropriate local authorities or regulatory agencies for further investigation and potential legal action.
Seek Support from Government Agencies: Contact relevant government agencies, such as labor departments or foreign affairs offices, seeking support in engaging with the uncooperative business partner or addressing the suspected forced labor issue.
Review and Strengthen Due Diligence Process: Reassess and enhance the company's due diligence process for selecting and monitoring business partners to ensure such situations are detected early and effectively managed in the future.
Engage with responsible Supply Chain Experts: Seek guidance from ethical supply chain management experts to develop strategies for addressing suspected forced labor and ensuring compliance with international standards and best practices.
Collaborate with Peer Companies: Collaborate with other companies within the industry to collectively address and exert pressure on the uncooperative business partner to improve transparency and compliance with labor standards.
Implement Whistleblower Protection Mechanisms: Establish or reinforce mechanisms to protect and encourage whistleblowers within the company and supply chain, allowing individuals to report concerns without fear of retaliation.
Conclusion
The business must act swiftly, responsibly, and transparently to address suspected forced labor within its supply chain, even when faced with uncooperative partners. Prioritizing responsible conduct and human rights is essential to maintain the company's integrity and reputation and mitigate legal risks. Forced labor is very concrete and not conceptual at all.
Ksapa is a global platform operating worldwide on human rights. Ksapa offers a series of solutions including: consulting, collaborative platforms, digital solutions, robust network of experts and practitioners. Engage with Ksapa to define and deploy best strategies properly mitigating forced labor risks at risk to trigger legal and other risks for your company or asset under management.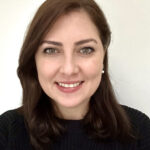 Krystel is senior consultant, contributing to Ksapa's consulting and advocacy missions, on the topic of business & human rights and more generally sustainability. Krystel Bassil is also Senior Legal Officer of the Human Rights and Business Unit at the Syrian Legal Development Programme (SLDP). Prior to that Krystel worked as a business and human rights consultant advising along with leading experts on a wide range of projects across the private sector, international organizations, and academic institutions. She is admitted to the Beirut Bar and worked as a lawyer in international arbitration and human rights. Krystel holds a LL.M. degree from SOAS, School of Oriental and African Studies, University of London, a law degree in public law from the Holy Spirit University of Kaslik, Lebanon, and a degree in political science from the Saint-Joseph University of Beirut. She is fluent in French, English and Arabic.